About Off World
creating documentaries since 2006
Mission
Off World is an independent production company based in Brussels, capital of Flanders, Belgium and Europe. Off World produces creative documentaries for an international audience.
Off World's trademark is a contemporary and wayward look on the world, which springs from the passion and talent of the documentary authors. Starting from its own clear and sometimes narrow context, Off World wants to tell stories with a broader truth, with a universal value, reaching people across all borders. Documentaries should tell stories that fight taboos and stigmas, create new insights, opinions, critical point-of-views, provide a broader and more critical world view, necessary in our often one-dimensionally evolving society.
Over the last few years, the company has built up a large portfolio and a solid reputation as delegate producer and co-producer of many creative and original documentaries.
People
Frederik Nicolai
producer
Frederik Nicolai (Belgium, 1977) started his career by executive producing fiction series, feature and short films in Belgium and the Netherlands, such as the short films 'Haun' and 'Carlo' by Oscar nominated director Michael R. Roskam. Then he completely dedicated himself to author documentaries. Ever since Frederik produced and co-produced over 40 author successful documentary films & series and established a large international network of broadcasters, sales-agents, distributors, festivals,... 
Some successful films and series produced by Frederik are '4 Elements' (Jiska Rickels, opening film of IDFA 2006), Red Star Line (documentary series, 10+ worldwide broadcasters), El Color Del Camaleon (10+ awards, 40+ festival selections), Archibelge (on of the most viewed Belgian documentaries ever), and many more. 
Creating and producing documentary film is not just a profession. It is a passion, a mission based on the constant urge to unravel latent dynamics and unknown aspects of our society.
Besides producing, Frederik is also scriptwriter, directors coach for young filmmakers, lecturer and board member at Doc Nomads, an Erasmus Mundus Joint Master Degree (EMJMD) in Documentary Filmmaking delivered by a consortium of three prominent European universities across three countries: Portugal, Hungary and Belgium.
Eric Goossens
Producer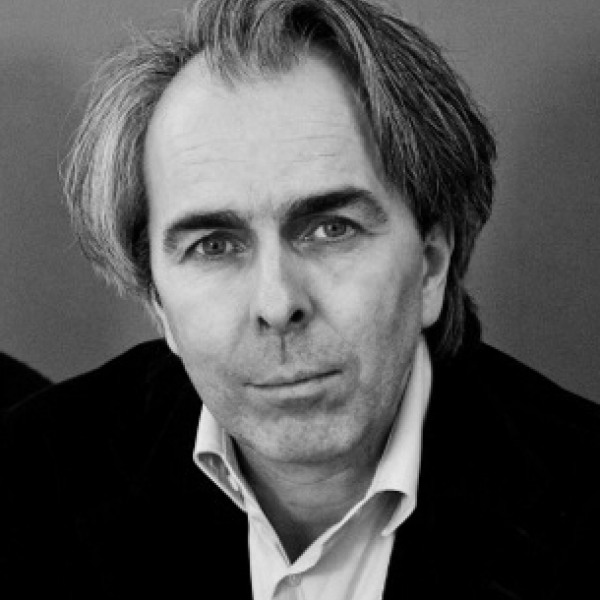 Eric Goossens studied communication sciences at the Catholic University of Leuven. After his career as producer in the companies Little Big One and Trix, Eric Goossens founded in 1995, together with his French partner Michel Guimbard the company Off World specialised in high end commercials for the international market. Off World started to produce documentary films from 2003 to become today one of the most active documentary producers in Belgium.
Eric Goossens founded in 1999 together with Anton Roebben the animation production company Walking The Dog.
Eric Goossens is founding member and vice chairman of anim.be, the association of Belgian animation producers and  lecturer at the Media Arts Design Faculty of the KHLim.